Mackenzie Mertens is a protagonist & new character in BIG HERO 6: 1224.
VOICE: Mae Whitman.
INSPIRATION:
Marys from the big hero 6 comics,
Violet Parr from the incredibles, the light fury from
how to train your dragon 3.
APPEARANCE: 18 years old, slender, fair skin, purple hair, blue eyes.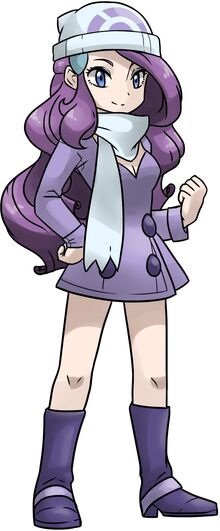 OCCUPATION: Hiro's crush/girlfriend/future wife, Toolmax's creator, Hanna's target for death.
LIKES: Sushi, robots,books, Hiro, Hiro's friends,
YTP's, heavy metal music, anime characters, long walks.
DISLIKES: Hanna stealing from her,
Hiro ( formely ).
WEAPONS: Arms & legs.
PERSONALITY: Selfless, smart, sarcastic.
ALIGNMENT: Nuetral, later good.
QUOTES:
" Don't wanna hear it Hanna! "
" Yep..."
" I had about enough of you!"
GOALS:
To expose of Hanna & her team ( succeeded ).
FATE:
Hiro wins her heart finally.
TRIVIA:
Hanna killed Mackie's family so she could troll her all she wants.
Community content is available under
CC-BY-SA
unless otherwise noted.