Rated PG - Parental Guidance Suggested

This article is rated PG, meaning it contains content that may be inappropriate for users the age of 7 and under.

"Even miracles take a little time."


This article features media from Walt Disney Company or its subsidiaries that has yet to be released.
To prevent speculation, please add reliable sources to the unreleased media. Any information that is not backed up by citations may be removed.
Thank you and have a magical day!

Lightyear is a 2022 American 3D computer animated science fiction action-adventure film produced by Pixar set to be released on June 17, 2022. The film is a spin-off of the Toy Story franchise. It's currently is Pixar's 26th animated feature.
Synopsis
Lightyear is a sci-fi action-adventure and the definitive origin story of Buzz Lightyear (voice of Chris Evans) — the hero who inspired the toy. The film reveals how a young test pilot became the Space Ranger that we all know him to be today.
Overview
Lightyear is directed by Angus MacLane and produced by Galyn Susman. It opened in theaters in Summer 2022.[1][2]
Cast
Trivia
This is be the second Toy Story spin-off after Buzz Lightyear of Star Command.
This is the fourteenth Pixar film will be produced in a 2:39:1 aspect ratio, after The Incredibles, Cars, Ratatouille, WALL-E, Cars 2, Brave, The Good Dinosaur, Cars 3, Coco, Incredibles 2, Toy Story 4, Onward, and Soul.
This is the ninth Pixar film to have a post credits scene after Finding Nemo, Cars, Brave, Monsters University, Finding Dory, Cars 3, Luca, and Turning Red.
This is not a story about the Toy Story action figure or the cartoon Buzz Lightyear of Star Command, but the origin of the in-universe astronaut who inspired the cartoon and toys.
This is Pixar's first spin-off film.
The second Pixar film to be released on June 17, after Finding Dory.
This is the second Disney animated spin-off to be produced in a 2:39:1 aspect ratio, after Planes: Fire & Rescue.
Contrary to people's expectations, this is not the first time Buzz is played by an actor other than Tim Allen. The list includes:
In the trailers, Buzz's ship is shown to be powered by a crystal. This is likely a homage to how in Toy Story, Buzz asks Woody if his people have yet to discover crystallic fusion.
This is be the second Pixar movie to feature a Marvel Cinematic Universe actor after Onward.
Tim Allen and Chris Evans both share the same birthday, but 28 years apart, with Tim being born in 1953, and Chris in 1981.
The song performing in the teaser trailer was "Starman" by David Bowie.
Videos
Gallery
Promotional
Screenshots
References
v - e -

d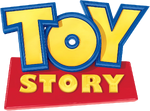 Objects
A113

•

Pixar Ball

• Pizza Planet Truck •

Eggman Movers

•

The Claw

•

The Davis's Family Van

•

Far East Airlines Jet
Songs
Films: You've Got a Friend in Me •

Strange Things

•

I Will Go Sailing No More

• Woody's Roundup •

When She Loved Me

• We Belong Together •

Dream Weaver

•

Le Freak

•

Battlesaurs Theme Song

•

The Ballad of the Lonesome Cowboy

•

I Can't Let You Throw Yourself Away

•

Livin' Thing


Deleted:

The Fool

•

Plastic Spaceman

•

My Unexpected Friend
See Also
Black Friday reel • Toy Story (Original Treatment) • Toy Story 2 (original storyline) • Toy Story 3 (Circle 7 Screenplay) •

The Science Behind Pixar

•

Pixar in a Box

• Toy Story (franchise)
v - e -

d

Studio Ghibli

Films Distributed by Disney
Princess Mononoke

(1997) ·

Spirited Away

(2001) ·

Howl's Moving Castle

(2004) ·

Tales from Earthsea

(2006) · Ponyo (2008) ·

The Secret World of Arietty

(2010) ·

The Wind Rises

(2013)
Pop Princcess Kawaii (2024)

ja:ライトイヤー pt-br:Lightyear