The Disney Adventurers are a group of characters consisting of 7 protagonists, 1 antagonist, 2 females, 1 Disney Prince, 1 Disney Princess, and 1 Pixar character.
Official Adventurers
Hercules is the protagonist of the 1997 film of the same name.
Randy Cunningham is the main protagonist of Randy Cunningham: 9th Grade Ninja.
Maya is the protagonist of Avalon's Eclipse. She is the princess of an unnamed kingdom who was kidnapped at birth along with her twin brother, Sora, by none other then the royal family's enemy, Florence.
Unofficial Adventurers
Animated
Hand-Drawn
CGI
Flynn Rider
Sergeant Calhoun
Buzz Lightyear
Woody
Jessie
Live-Action
Captain Jack Sparrow
Dave Stutler
Prince Edward
Giselle
Cinderella's Prince (Into the Woods)
Marvel
Genderbent Heroines
Appearances
The Adventurers are recurring guests at the House of Mouse.
Expected Adventurers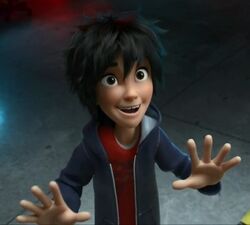 Hiro Hamada is the main protagonist of the upcoming 2014 film, Big Hero 6. He is a 14-year-old robotics prodigy living in the futuristic fictional metropolis San Fransokyo with his Aunt Cass and older brother, Tadashi.
Jericho Tempest (real name Mamoru Prasad) is the male counterpart of the superheroine Luna Tempest. He is a spunky, cheerful superhero who has an infatuation for Spider-Girl.
Luke is the main protagonist of
Ezra Bridger
Chiro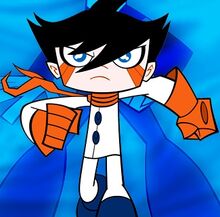 A boy initially hesitant in accepting his role as leader of the Hyperforce, but gradually comes to accept his destiny of becoming a defender of Shuggazoom and later the universe. He falls in love with a robot girl called Jinmay. He pilots the Torso Tank Driver 1, the torso of the Super Robot. Chiro's powers come from the Power Primate, an entity inside of him. Voiced by Greg Cipes.
Gallery
Trivia
Aladdin and Ralph are the only official Disney Princes in the Franchise.
Captain Hook is the only villain to be included in the Franchise.
So far, Merida and Maya are the only Female Adventurers.
Randy is the first Junior Disney Prince in the group, and will be followed by Hiro.
Hiro will be the first Disney Adventurer from Marvel.
Aladdin, Hercules, Captain Hook, and Randy are the only Adventurers to have their own TV shows.
External Links
Community content is available under
CC-BY-SA
unless otherwise noted.